Who are we?
We are a friendly Christian community based in the centre of the expanding village of Staplehurst in the Weald of Kent. The busy A229 road passes our glass front doors, so that we are always reminded of the world outside our church building.
Our current minister, Revd Andrew Royal, was inducted to Staplehurst in 2017 – in addition to his main responsibility for Maidstone United Reformed Church in Week Street.
Where do we come from?
We are part of the Southern Synod of the United Reformed Church, which was formed in 1972 by a merger of Congregationalists and Presbyterians. However, our present congregation comes from many different backgrounds.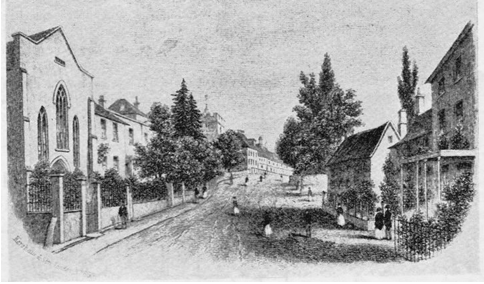 Church History
The first mention of a nonconformist Christian congregation in Staplehurst was in 1640, and there has been worship on this site since at least 1672.
What do we do?
Our church supports a number of charities, including Tearfund, Toybox, and Embrace the Middle East. We also hold coffee mornings once or twice a year which are usually in support of a locally based good cause.
If you attend Sunday worship with us, or come to Noah's Ark – our Tuesday morning carer and toddler group, or to one of our events you may be sure of a warm welcome.
Have a question or query?
To find out more about Staplehurst URC, or if you have any questions, queries, etc. please feel free to contact us.